We Offer You 360-Degree Solutions To All Lockout Queries With Efficiency.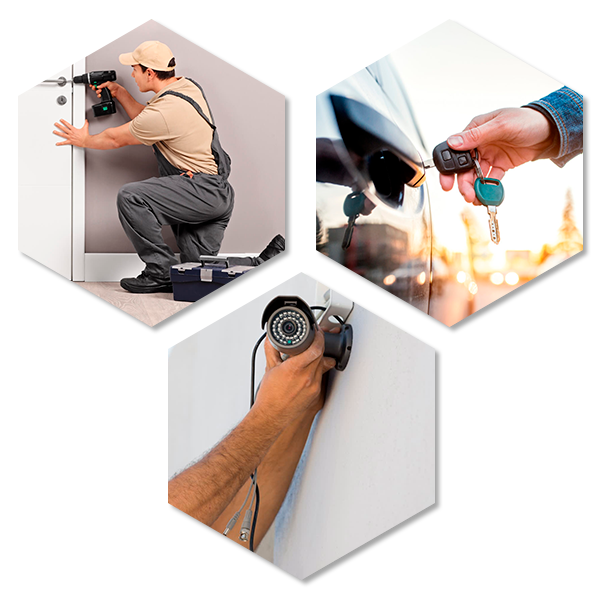 Our Charles Locksmith & Hardware Store NYC
While many New York City residents have known Charles Locksmith & Hardware NYC for its outstanding customer service for over two decades, customers are often surprised by our equally outstanding store. At our Upper Eastside store, customers can find a wide range of products to fit their security needs. In addition, our customers will find the same dedicated and knowledgeable staff at our store as they will assist them in the field.
Our staff demonstrates a full range of surveillance equipment. CCTVs, cameras, mounts, and other equipment are also available. Moreover, we combine Intercom systems with keypad locks, cameras, and more to provide complete integration of communication and security. Our experts can provide installation advice based on our years of experience and countless installations.
We Are More Than Just A Lock Out Store
Charles Locksmith & Hardware NYC provides a convenient location for people to look over the latest security technologies and access the award-winning service professionals who work with us. We provided essential services like key duplication and replication, lockout services, and a full range of security devices.
WHAT DO WE OFFER YOU AT OUR STORE?
We provide people with the latest security technologies and access to award-winning lockout service professionals.
Award-Winning Customer Service
Our award-winning professionals can assist you in going over the various locks and other security products offered.
Replacement & Installation Services
You can get help with old lock replacement systems and new lock system installation from our expert locksmith services.
Choose From A Range Of Locks
Our locks range from decorative door handles, deadbolts, and mortise locks to all types of commercial locks.
Genuine And Proven Quality Products
We offer the top name brands, including Segal, Kwikset, Medeco, and Simplex, with industry-leading products.
Latest Tech Supported Lock Systems
Our showroom has high-tech locks readily displayed for residential and commercial clients with quality security mechanisms.
High-Tech Security Locks And Safes
Get Transponder and k card systems for different buildings like hotels, apartments, and other commercial applications.